Reviews
The following are "verified purchase" reviews as posted on Amazon and Barnes and Noble, most recent from top to bottom:
A Combat Advisor - Friends, Enemies and Counterparts
5 Star Amazon Review 8/13/20:

"Rice Roots" is the story of a young man dropped into the middle of the Vietnam War as a Combat Advisor. A true story that faithfully follows the growth of an inexperienced soldier thrust into a leadership position on a Mobile Advisory Team during one of the worst years of the Vietnam War.
Although I was a District Advisor in 1968-1969, the daily accounts of Robert Amon reminded me of my own experiences and at times was a hard read for me because of those memories.
It is a reminder not only of what the war was about to a US Combat Advisor, but what was going on at the Village and Hamlet level and the struggles of the Vietnamese Regional and Provincial Force soldiers, local government officials, monks and rice farmers and their families. All were caught up in the confusion and morass of war with no boundaries or limits.
Once I started the book I could not put it down!
A Great Read for All Interested in the Vietnam War
5 Star Amazon Review 8/12/20:
This is a real life story about what it was like serving on a sub-sector (small village) five man advisory team. The experience of an advisor was so different than serving in an American unit. The details in the book have been set forth by the daily diary of the author. After reading the book, you feel like you were there with the author for the good times and the bad. Only an advisor (living with the Vietnamese) can relate so intimately with the Vietnamese people and the ARVN soldiers. This is a truly firsthand, day-to-day experience that so few knew much about. This is the real "grassroots" of the war and daily struggles to survive and perform your duties. They are spelled out in intimate detail. Highly recommend this to anyone that served in VN, has an interest in VN and especially anyone in the military that will someday serve in a similar line of duty. An awesome read!
A Vietnam War Personal Experience Unlike Any Other
5 Star Amazon Review 8/6/20: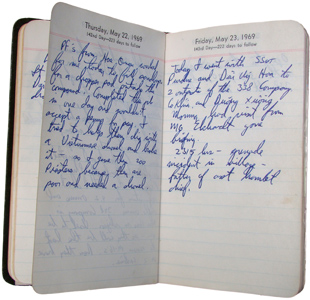 This diary formatted book recounts the anguish and horror of the Vietnam War from the perspective of someone who lived with the South Vietnamese soldiers. The book is gripping from the very beginning and the personal thoughts of the author immerse you into the very action that is taking place. This is an emotional and enlightening view of the war from an experienced combat advisor- a must read for anyone who grew up during the era, or who served in the war, or who just needs to know more about what was involved in "winning the hearts and minds of the South Vietnamese villagers." I recommend it highly and have purchased copies for Vietnam veteran friends to read.
Interesting Read!
5 Star Barnes and Noble Review 8/2/20:
This book was an exciting account of the author's time in Vietnam. Through his diary entries, he brought me with him on his travels during his year in Vietnam. His descriptive writing made me feel like I was there, experiencing the heat, bugs and anticipation of the enemy around every corner. My favorite part of the book was how his experience came full circle with his visit back to the war-torn country. It was a fantastic read!
A Unique and Effective Way to Tell the Real Story

5 Star Amazon Review 7/28/20:
The way in which the author presented the facts and events in this book was perfect for gaining a real insight into the war. He took each day's diary entry and expanded upon its events in order to make the original journal more meaningful. His recollection of specific individuals-both south Vietnamese as well as his American buddies-, places, ambushes, and the culture is remarkable. Having grown up during the Viet Nam war, I felt i needed to educate myself on exactly what happened over there. This book gave me a very clear understanding of that part of American history. I highly recommend it!
WOW!!!
5 Star Amazon Review 7/23/20:
I am usually not a very big book reader especially books about wars, but once I started reading this book I could not put it down. The author pulls you into the story of the Vietnam War and you actually feel like you are right there living it with him. I highly recommend this book!
Written Journal of the Vietnam War
5 Star Barnes and Noble Review 7/16/20:
A comprehensive and very well written account of Lt.Robert Amon,Jr's experiences when he served in Vietnam in his capacity as a combat advisor to the South Vietnamese Army.
The Lexicon assisted me in understanding the technical terms the author used when describing people, places, and events.
Amon writes a day to day account of his experiences with unwavering clarity.
Anyone who would like to read a first-hand account of that period in time would be well served by reading, "Rice Roots."
A Big Advanture !!!!
5 Star Amazon Review 6/9/20:
The author makes the war in Vietnam come alive in Rice Roots. It is done with not only powerful narrative but photos scattered throughout the book. It is well written and a very enjoyable read.
Great ending.
Tom Phipps
ALL RIGHTS RESERVED. COPYING, REPRODUCING, BORROWING OR USING ANY OF THE MATERIAL CONTAINED IN THIS WEBSITE AND/OR BOOK WITHOUT THE AUTHOR'S PERMISSION IS HEREBY STRICTLY PROHIBITED.